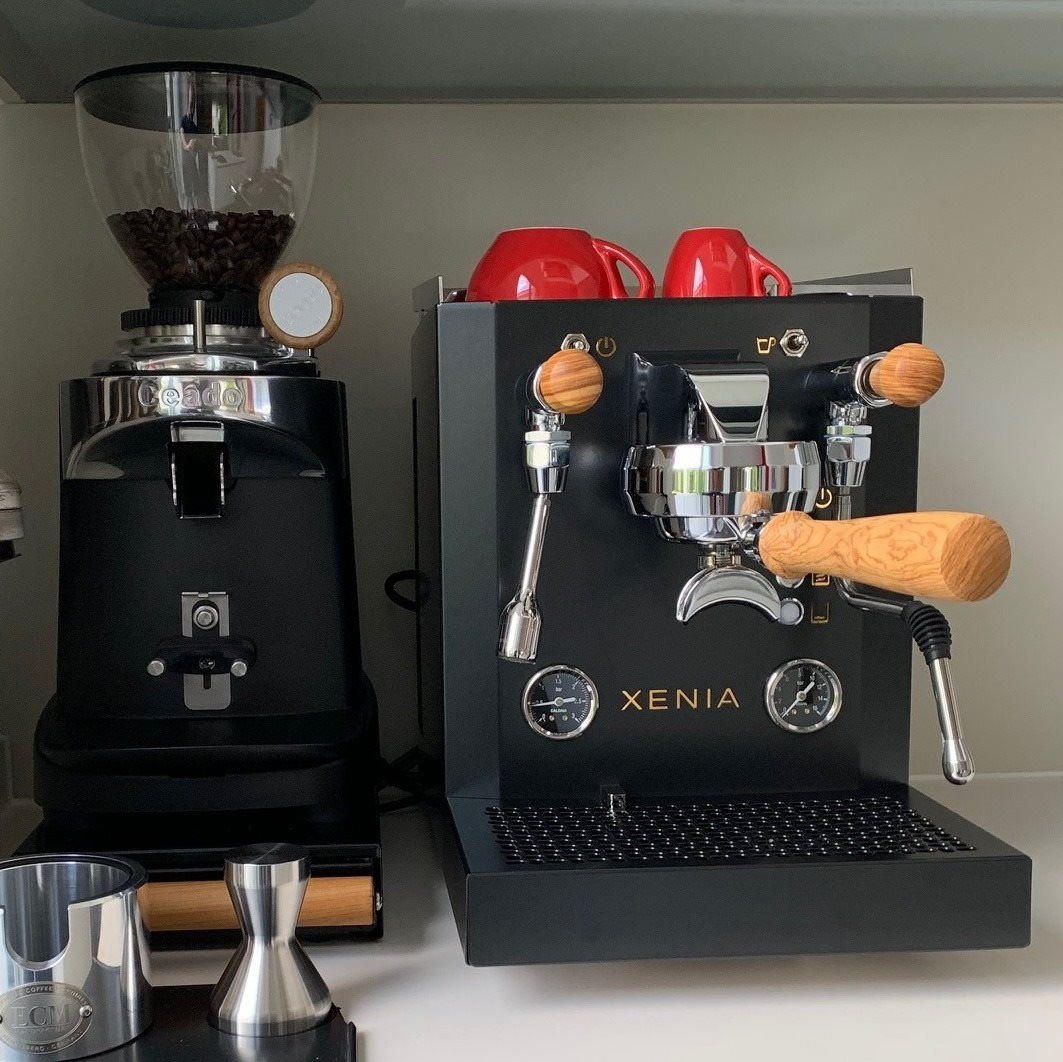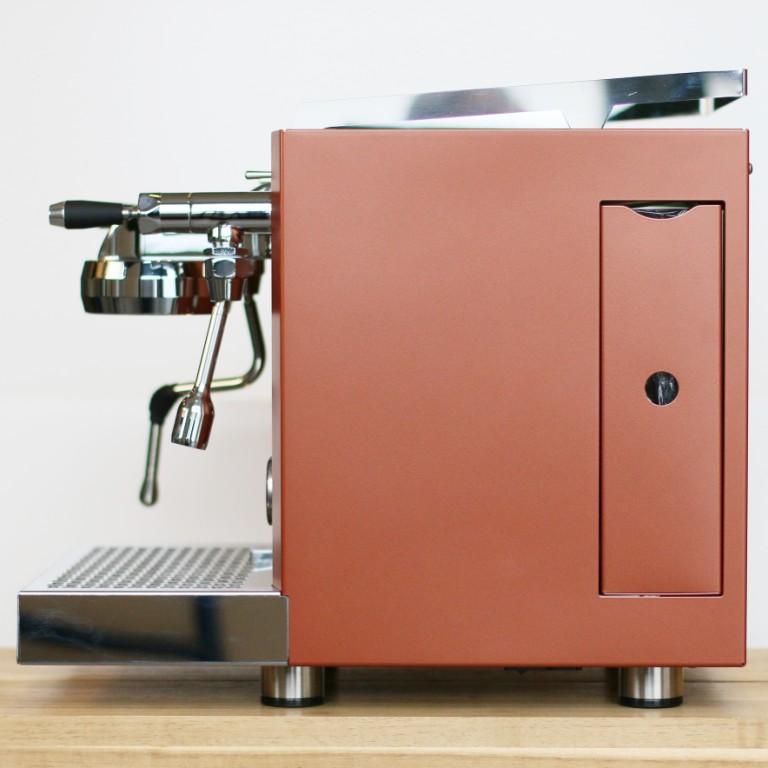 Concerning the tank, the espresso machine can be delivered in 2 different versions.
On the one hand, there is the machine with closed side parts and a tank that can be lifted out of the machine through an opening. This is the standard variant.
On the other hand, the machine can be supplied with partially open side parts and a tank slide that not only holds the tank but also closes the machine on the sides. This variant is particularly intended for kitchens with wall cabinets, where the tank cannot be removed upwards without pulling the machine out from under the cabinets.