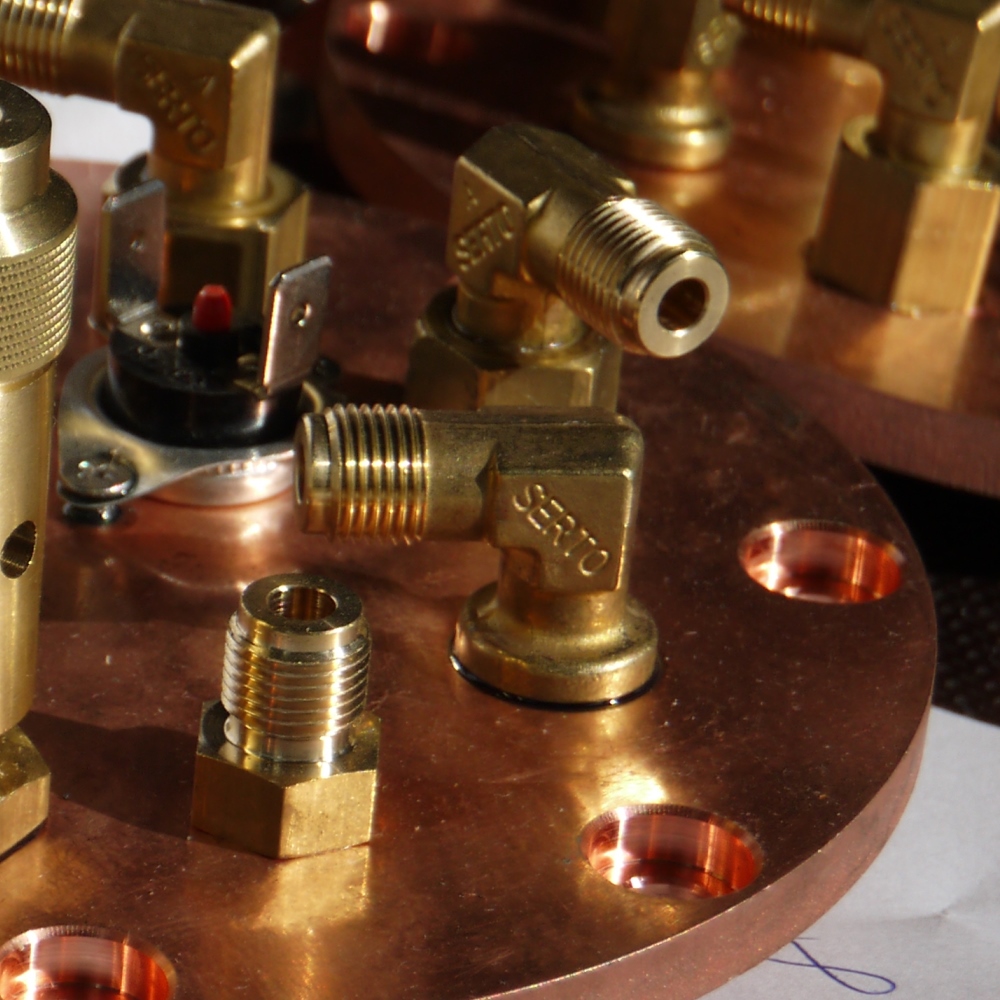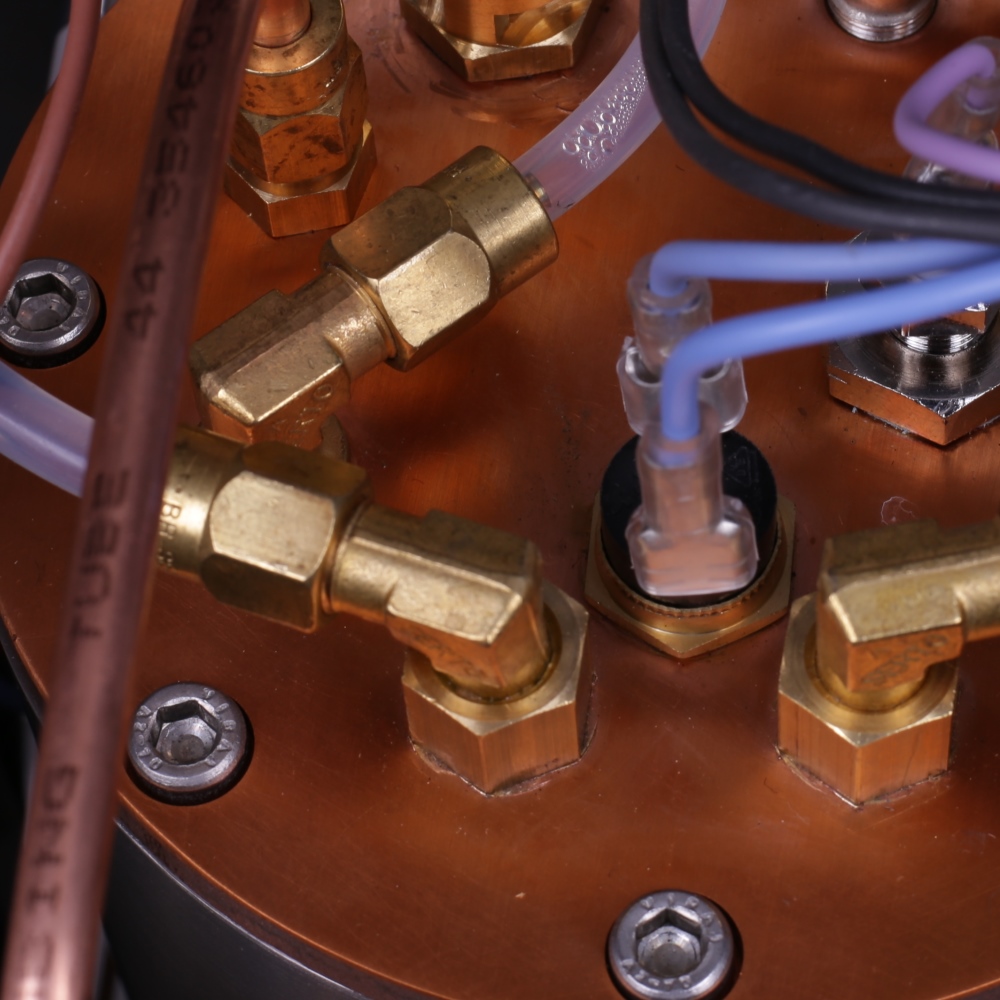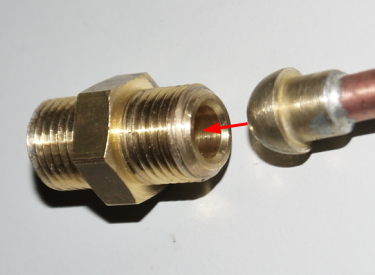 There are many copper pipes in the machine that hydraulically connect the components with one another. Instead of the usual connections with a union nut and a sealing cone soldered onto the copper pipe, we opted for the compression fittings from Serto in Switzerland.
They not only have the advantage that they do not have to be soldered but also that they are very pressure-resistant and robust.
You can read more about it here: Serto compression fittings
Another advantage is that the Serto screw connections have flat sealing surfaces so that each tube can be removed without bending.
Here is a conventional screw connection with a soldered sealing cone:

To loosen the pipe, it has to be bent slightly so that the sealing cone is released from the fitting. This is not a problem with long pipes. But this is not easy with short pipes (such as the feed to the steam and water tap and to the brew group). Additionally, the necessary force certainly does not have a positive effect on the pipe.
A compression fitting from Serto makes things easier for screwing: the pipe is simply removed from the side without any effort after loosening the union nut, since the sealing surfaces are flat.