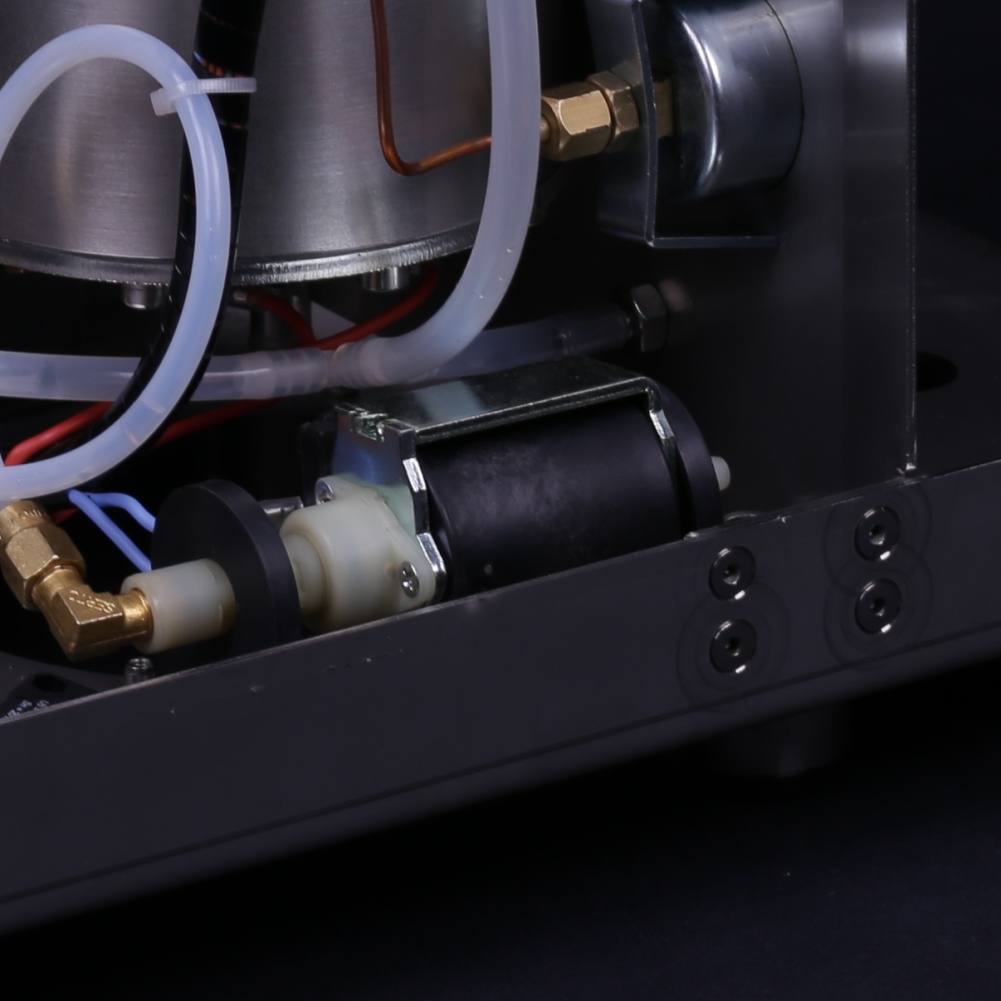 Often people who want to buy an espresso machine think that the 'cheap' vibration pumps are only second choice and that it would be best to have a rotary pump in the machine.
Vibration pumps have 3 advantages: they are cheap, do not get stuck (or do not break) when they are not used for a long time and they have a slow pressure build-up which is very beneficial for the cover.
The noise generated during brewing can be prevented very well by design. We mount the pumps on very thick rubber feet and decouple the entire pump unit from the machine via a Teflon hose. This eliminates the unpleasant virbrations during brewing and ensures quiet operation. It only gets a little louder when the boiler is filled less frequently.